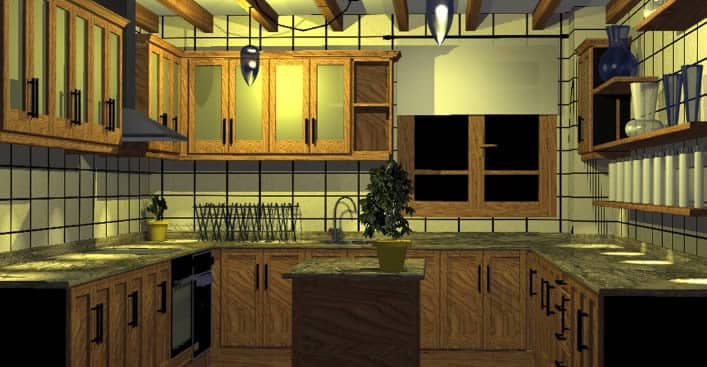 B.Sc. (Interior Design)
Enroll Now
Interior designing is a fast-growing professional field with the real estate and construction industry playing a vital role in its growth. This BSC in Interior Design Course is for a person who has the interest to learn the finer aspects of design and development. This BSC in Interior design program is designed to focus on creative planning and skilled execution of designs of interior space. Our teaching methodology focuses completely on practical, trend and market oriented approach. The world is moving towards digital media & digital presentation, keeping this fact in view, we teach all the software's required for Graphical design, 2D & 3D presentation which can be worked out in videos to crack your deals with the clients.
Course Duration : 36 Months
Course Pattern : Semester Wise
Minimum Eligibility : Students who have appeared or cleared 12th.
Course Layout :
| Year/Semester | Curriculum | Gurukul Paramparik Vishay |
| --- | --- | --- |
| Semester-1 | English Communication – I, Theory of Interior Design, Art and Interior Design, Environmental Studies, Basic Design Studio (P), Sketching and Drafting (P) | Introduction to Computers, Designing Elements, Craft, Exploration Spirit |
| Semester-2 | English Communication – II, History of Interior Design – I, Interior Construction and Structures – I, Value Education – Human rights, Interior Design Studio I: Residential Spaces (P), Interior Drawing and CAD (P) | Word Processing, Human Psychology, Personality Development, Soft Skills |
| Semester-3 | Interior Construction and Structures – II, History of Interior Design – II, Human Factors in Design, Color and Lighting, Interior Design Studio II: Commercial and Institutional Design (P), Computer Applications – I (P) | Basic Accounting, Financial Management, Marketing Management |
| Semester-4 | Interior Construction and Structures – III, Building Services, Landscape for Interiors, Interior Design Studio III: Retail Design (P), Computer Applications – II (P) | Human Resource Management, Strategic Management, Operations Management |
| Semester-5 | Basics in Architecture, Interior Estimation and Costing, Furniture in Interiors, Introduction to Textiles and Clothing, Interior Design Studio IV: Furniture and Exhibition Design (P), Floriculture and Landscaping (P) | Portfolio Management, Interview Skills, Mock Interviews, Creative workshops |
| Semester-6 | Sustainable Interiors, Legal Ethics and Profession Practice, Furniture Construction and Detailing, Project Management, Interior Design (Project Work) | Industry visits, Guest Lectures, Resume Preparation |
| Internship Program | Mandatory Internship Program for Industry Exposure | |
Career Opportunities
Residential Interior Designer
Commercial Interior Designer
Modular Kitchen Designer
Furniture Designer
Retail space designer
Hospitality Service Designer
3D Artist
Interior Space Planner
And Many More…
Enroll Now